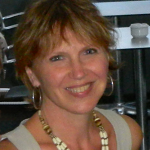 Judith is a specialist in Cross-Cultural Communication offering services to individuals, businesses, and organisations. Her work includes:
– Consultancy for Intercultural Issues
– Cross-cultural Competence Training
– Intercultural Conflict Resolution, Integration Mediation
– Communication Design and Localisation
– Third-level Tuition
Services are offered through the medium of English, German, Italian, Spanish, Portugese, or French.
About Judith
Judith has personal and professional experience of living in seven countries and is fluent in six languages. This has taught her how to deal with cultural obstacles in order to communicate effectively.
Her postgraduate qualifications and many years in professional practice make her experience relevant to others with intercultural communication issues.
Experienced in communication design, localisation and mediation, she is aware of the importance of creativity to effective communication. Creativity requires openness to the foreign and a welcoming of the apparently strange – both being essential to successful communication across cultures. Therefore, creative approaches are at the core of her work.
Qualified with an MA in Intercultural Studies and accredited as a Mediator by the School of Psychotherapy and Counselling Psychology at Regent's University in London, she has addressed the Institute for Cultural Diplomacy in Berlin. Her publications include psycholinguistic issues arising during cross-cultural mediation situations as well as experiential learning about identity in order to obtain intercultural competencies.
She has worked for Bob Noorda, Alessandro Mendini, Swatch, Google and many private clients in Europe, the US, and Japan. As an independent Mediator she is a panel member of the Irish mediation group ONE~resolve (www.oneresolve.ie). She has been appointed as a member on the panel of experts for intercultural mediation at the ÖBM (Österreichischer Bundesverband für Mediation, i.e. Austrian Mediation Association) and also acts as a board member.
She teaches Identity Awareness to postgraduate students and professionals and holds experiential workshops in communities for the cross-cultural integration between migrants and the local population.
In 2014 she was appointed as a Member of the European Cultural Parliament.